DESKTOP ARMY
H-819s CHROM Series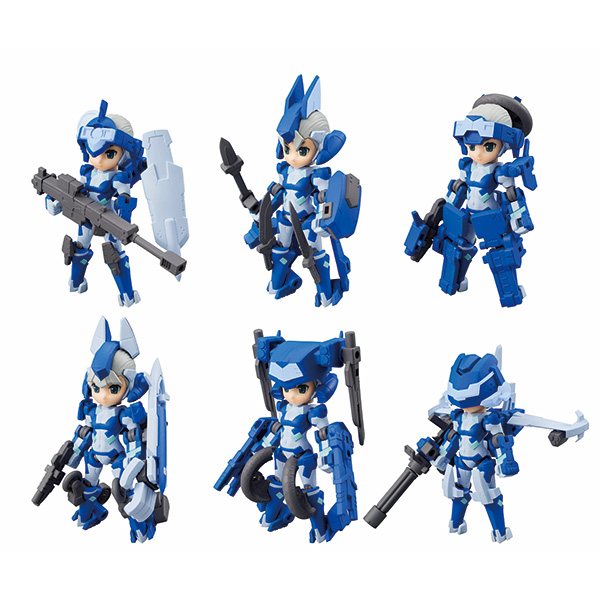 A topic of discussion at all of the various hobby events, the second edition of Mega TV's original altered mobile figure series "Desktop Army" has finally arrived. Tanimeso's design of the "CHROM" series uses a hound as a motif for the high mobility hunting squad. The 6 types of weapon groups have built-in combination gimmicks equipped to the 80mm fully mobile colored body, so you can recreate scenes of them running freely around the desk by combining with the "Mode Cerberus" road-bike transformation. Of course, this series comes equipped with hardpoints that are perfectly compatible with the first Sylphy Series. The weapon combinations are endless! Create your own platoon to overpower your desktop!
※Photo is a representational image.
※Photos and/or illustrations may slightly differ from actual product.
※Some products may be overdue and no longer available.
※Please note that the information on this website such as product names, release dates, and prices are subject to change.