Ocha Tomo
Mobile Suit Gundam: Iron-Blooded Orphans Meals are the staff of life!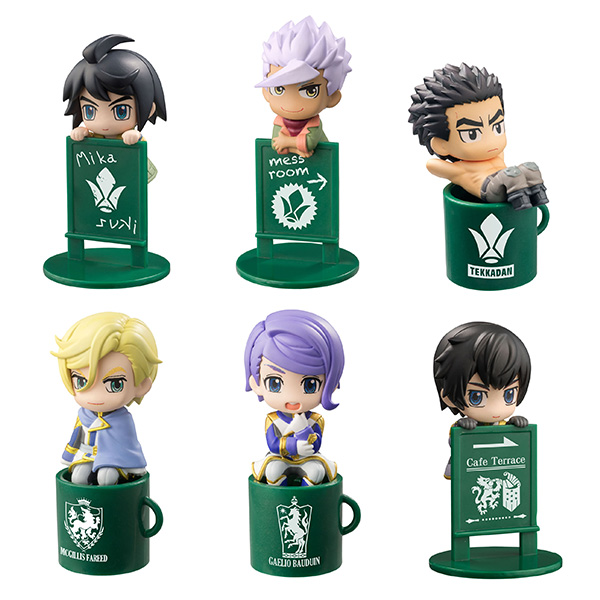 From the exciting Mobile Suit Gundam: Iron-Blooded Orphans, which starts with its 2nd season in October, the Ochatomo Series is here. There are six items in this lineup, including Mikazuki Augus, Orga, and Akihiro from Tekkaden, as well as McGillis, Gaelio, and Ein from Gjallahorn. Each character is posed perfectly, and in particular the figure of Akihide's impressive training has been precisely reproduced. Use them to decorate whatever mealtime situation you're in to enjoy the world of Gundam even more. This item is naturally perfect for the home as well for going out to places like Gundam Café.
※Photo is a representational image.
※Photos and/or illustrations may slightly differ from actual product.
※Some products may be overdue and no longer available.
※Please note that the information on this website such as product names, release dates, and prices are subject to change.