Ocha Tomo
Pretty Soldier Sailor Moon Night & Day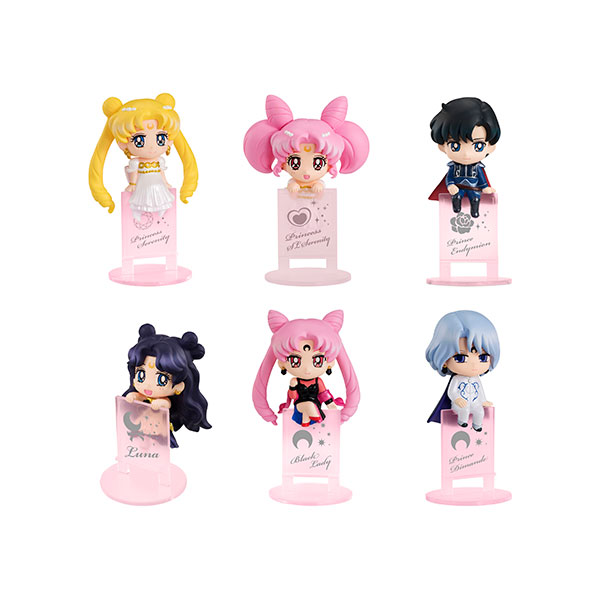 Presenting the third installment of Pretty Soldier Sailor Moon Ochatomo series, with mascots you can use to decorate your cup! A total of six items are in this lineup, including Princess Serenity, who has been loved by girls for eternity, as well as the Black Lady and Prince Demande. To the delight of fans everywhere, Prince Endymion and Luna (The Lover of Princess Kaguya version), which have not been modeled yet, will also be sold. This product also comes in a set with a miniature stand, so you can display them even without a cup.
※Photo is a representational image.
※Photos and/or illustrations may slightly differ from actual product.
※Some products may be overdue and no longer available.
※Please note that the information on this website such as product names, release dates, and prices are subject to change.