Portrait.Of.Pirates
One Piece NEO-DX Red-Haired Shanks (Encore Resale)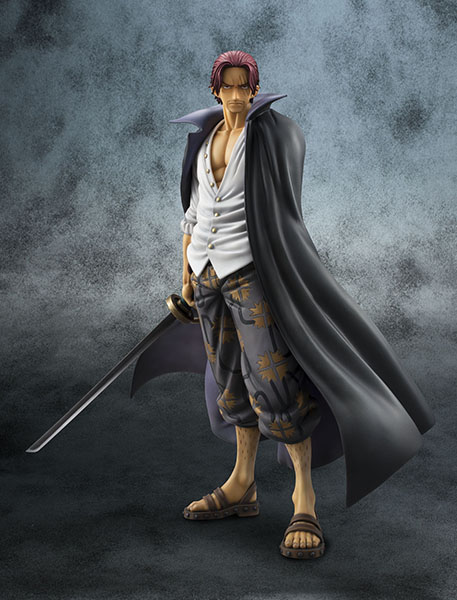 The long-awaited Red-Haired Shanks has been selected for resale, through the "Encore Resale Survey" which was conducted to commemorate the shipment of over 3.7 million units in the P.O.P series and the launch of FILM GOLD. He has a large presence, staring out to sea, holding the straw hat handed down from the "Pirate King" Roger and entrusted to him by Luffy. This figure of Shanks, who had a large role ending the Marineford battle and more, is three-dimensionally reproduced exactly in the character's image, with high-quality modeling and coloring. The packaging has also been renewed for encore resale.
※Photo is a representational image.
※Photos and/or illustrations may slightly differ from actual product.
※Some products may be overdue and no longer available.
※Please note that the information on this website such as product names, release dates, and prices are subject to change.
(C)EIICHIRO ODA / SHUEISHA , TOEI ANIMATION